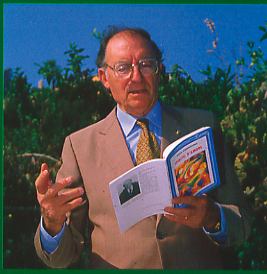 Nino Cirrincione lives in Bagheria where he was born. A Sicilian poet who writes his poetry in Italian.

His poetry is available in numerose anthologies both in Italy and abroad. He has been awarded hundreds of prizes in national and international competitions including the "Viareggio", the "Valentino d'oro", and the international "Coppa d'oro d'Europa" on 2 April 1995 at Rome. His publications include: Spirito d'amore (1995), Magica armonia (1996), Mezzo secolo d'amore (1996), and Il nostro sentiero (1997).

This poetry selection is a sample of his work chosen from his latest book, Il nostro sentiero, Our Pathway, Thule, Palermo, 1997, 242 pp.

An illuminating single sentence paragraph plucked from the introduction of Il nostro sentiero reads, "La gente felice sa poco della vita." (Happy people know little about life.) It is by walking along difficult paths that Cirrincione has rediscovered hope.