Vincenzo Ancona (1915 - 2/23/2000)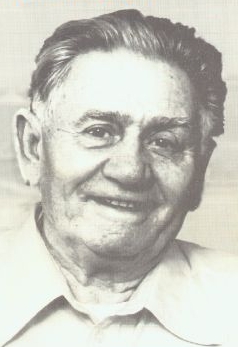 Vincenzo Ancona carries forward the rich tradition of Sicilian Folk Poetry following in the steps of poets like Pietro Fullone (?-1670). Ancona was born in the western province of Trapani in the harbor town of Castellammare del Golfo, which in ancient times was the port for the Elymian town of Segesta. At the age of 41 he emigrated to Brooklyn with his wife and four children. His poetry reflects his long experience of Sicilian artisan life and his more recent American experiences.
Arba Sicula initiated a project called The Poets of Arba Sicula and selected Vincenzo Ancona for Volume I entitled Malidittu La Lingua: Damned Language LEGAS, New York, 1990, 212 pp. The book comes with two cassette tape recordings of most of the poetry in the book.
Like all the books published by Arba Sicula, this is a dual language book with Sicilian on one page and the English translation on the facing page. The translations were masterfully done by Professor Gaetano Cipolla, the current president and editor of Arba Sicula.
The title poem, Malidittu la lingua, has seventeen verses. Here's the first verse in Sicilian, together with the English translation, as well as an audio file with Ancona's recitation.